Jennifer, Kelly, and Lena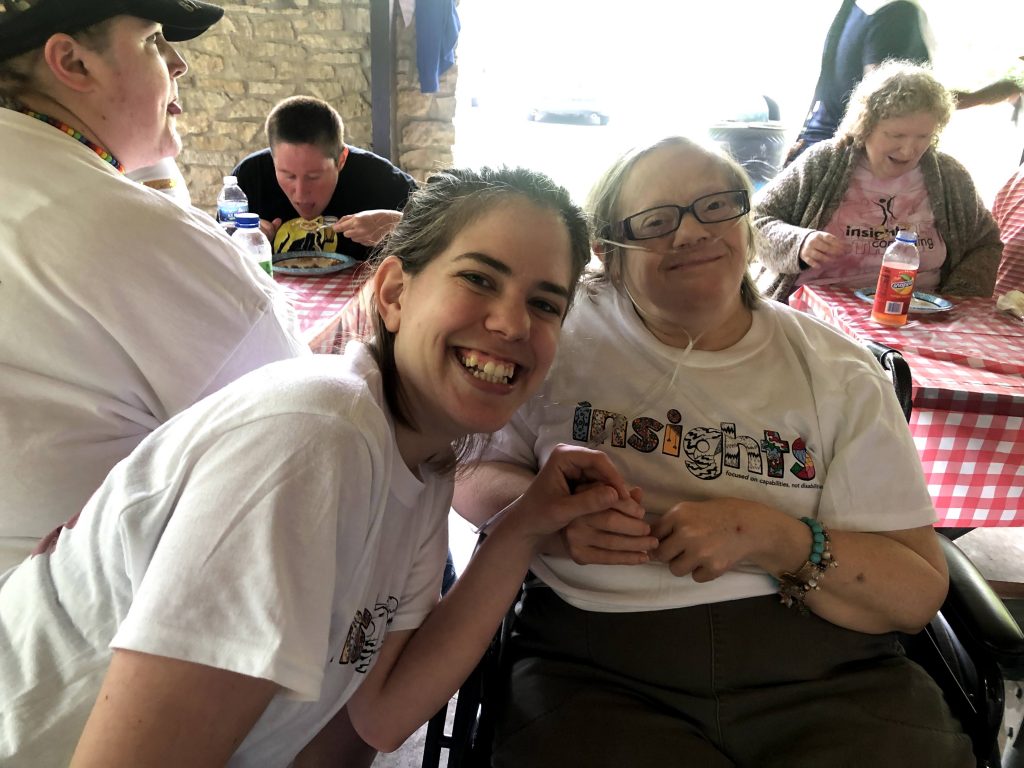 Kelly, a valued music therapist at Insights, writes:
I worked with Jennifer for 4 years and music therapy was so valuable to her! Among many different ways, music was used to aid Jennifer, one of the most valuable is how it built a relationship between Jennifer and her roommates. When her roommate was put under hospice care in 2019, music therapy was used to maintain connection and express love. Jennifer was able to record songs with her roommate as a keepsake. After her roommate passed away, music therapy was used to help Jennifer express her emotions through her grief journey. Jennifer loved songs by Elton John, Michael Jackson, and John Denver, and was happy to sing and dance with others!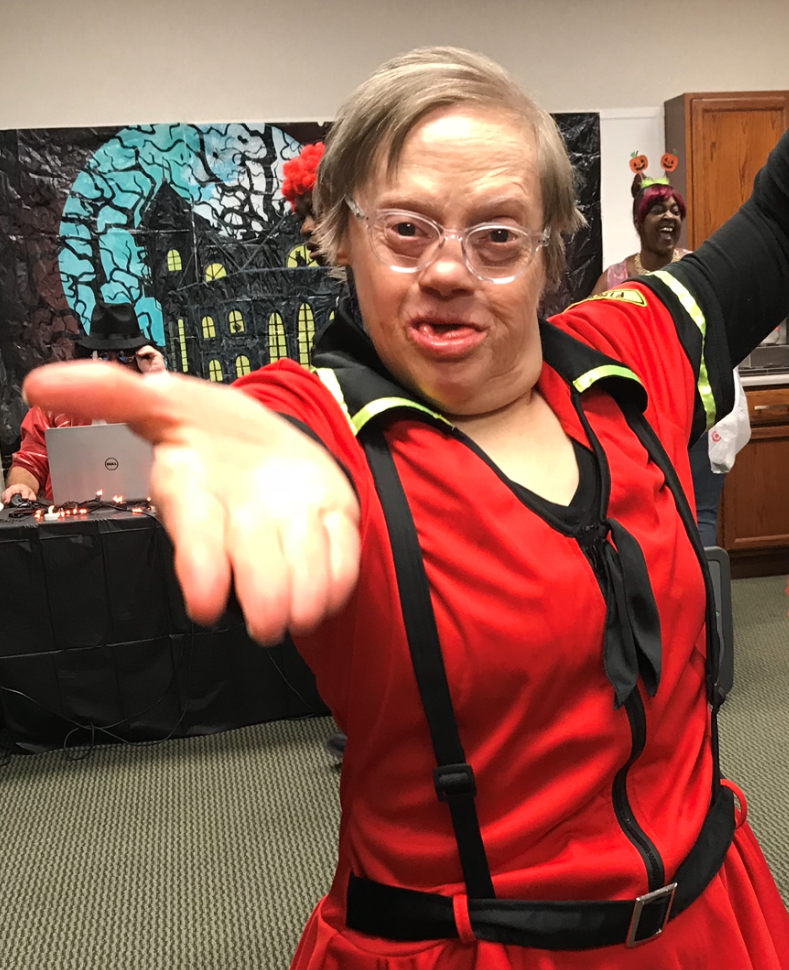 Jennifer Ann Flowers, 62, of Indianapolis, Indiana, passed away on Sunday, July 25, 2021, with the loving supports of her staff and brother by her side. She was an active member of Outside the Box Day Program which she loved to participate in.
Because Jennifer was born with Down Syndrome, she was not expected to live a long life – but one of her most endearing qualities was her ornery tenacity. Despite her recent illness before she passed away, she still managed to put a smile on everyone's face. The Lion King was her favorite movie, she loved being a jokester. McDonald's Diet Coke and an apple pie were her favorite.
Jennifer always wore lots of bracelets and knew when one was missing. She loved arts and crafts, painting, drawing, reading her bible, and simply enjoying the lake view at her home with her roommates. Jennifer's witty sense of humor and smile will long be remembered by many people who loved her and learned from her over the years.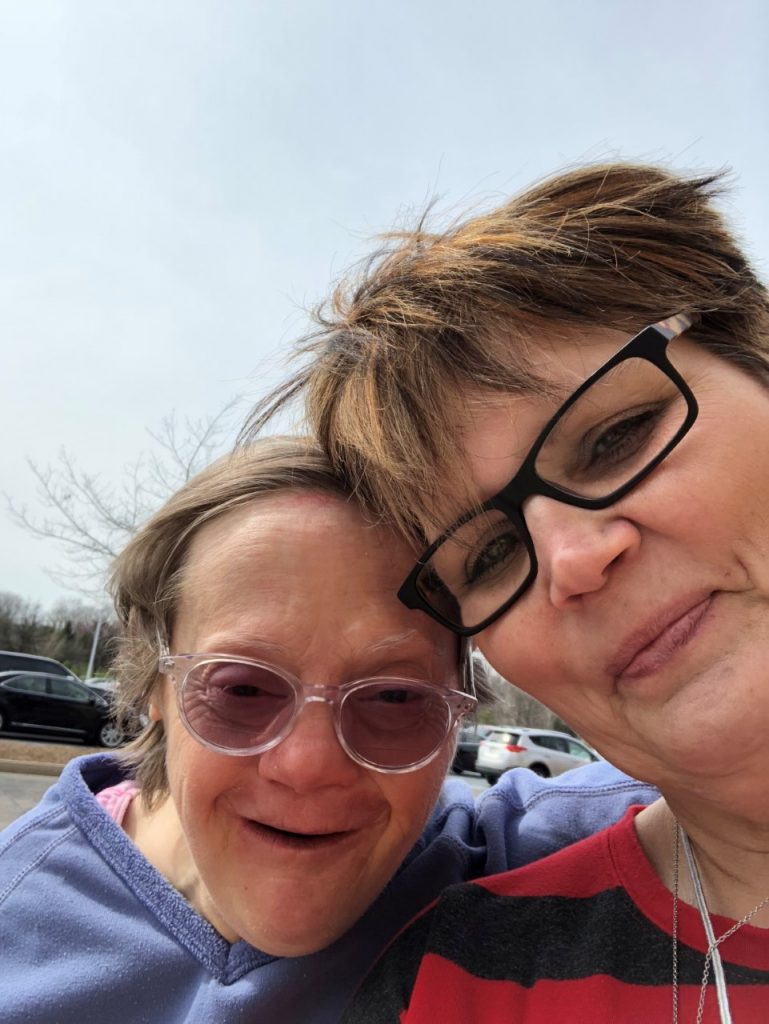 Long time provider for Jennifer, Lena, explains the impact that Jennifer not only had on her but on Insights as a whole:  
When I think of the Level of impact Insights had on assisting Jennifer with living her best life, I am reminded of all the fun times she had. The growth and level she manifested to because she was able to accomplish some of her goals in life. I am reminded of the endless laughter throughout her home, her dancing in front of the bathroom mirror after assisting her with her hygiene. But most importantly, I look at the value of the relationships she developed between her friends at Insights through her roommates, her staff, and the people she met along her journey. Insights definitely made things possible for Jennifer to live her BEST LIFE, but really, Jennifer helped all of us at Insights live ours.