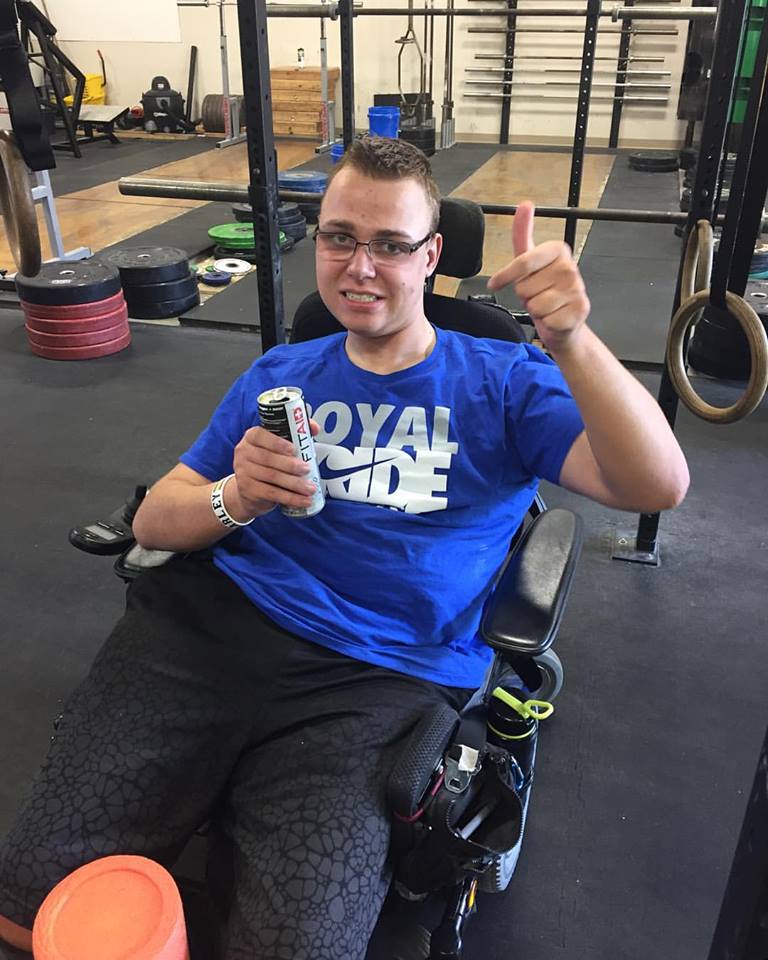 Andrew, a valued team member at Insights, writes:
I was first introduced to the DSP position by a friend I met at my local gym. Her two children were diagnosed with Autism at a young age, yet she explained how they were pursuing strength/weight training no matter what! I really wanted to help the family, so I began meeting the two consumers at our gym three times a week to help them develop exercise routines. I earned the opportunity to use my strength/weightlifting training as a tool for Insights' consumers. Those individuals inspired me to then reach out as a respite provider to other families because of their determination to overcome their adversity in a unique way!
Jack and I were introduced through mutual Insights contacts while working out at my gym. Before even talking to him, I saw one of our coaches toggle with Jack's wheelchair so that he was essentially standing straight up. Not only was I surprised by his chair's ability to invert, but I was humbled to see Jack performing a lift (bench press)
that I practice regularly! I conversed with him after our workouts, and he expressed interest in hanging out with me in our free time. I talked with Jack's Mom (kind as can be) and we came up with a plan that would allow me to provide respite on weekends/evenings. I remember Jack being excited that we would be able to hang out outside of the gym, as was I.
Since then, Jack and I often go out to dinner and then catch a movie at the closest theater! Jack knows so many great restaurants around the Fishers/Indianapolis area that I have not been to. We share a love for YouTube, as well and he has shown me a lot of great creators on the platform that I now watch on a weekly basis for inspiration. Otherwise, Jack and I motivate each other in the gym multiple days per week. We encourage each other to strive toward our strongest, healthiest selves.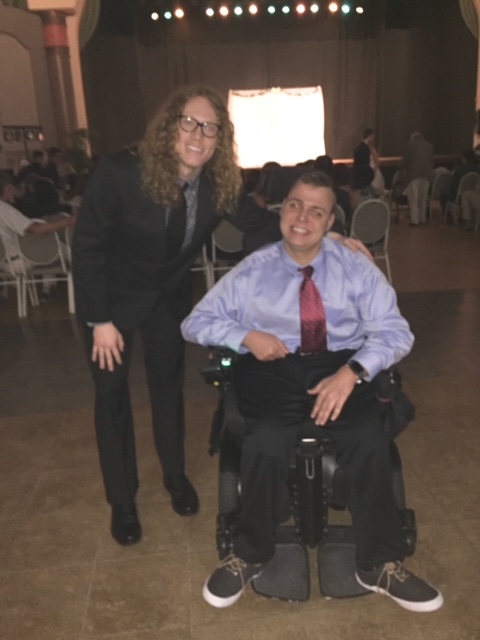 Over the years, Jack's dedication and hard work have been evident in his participation in Boy Scouts, Best Buddies, and Special Olympics. He loves sports and has been a competitor in swimming, power soccer, and powerlifting. Jack was also a
member of the Fishers Mayor's Youth Council which focuses on teaching students to build on skills such as public speaking, budgeting, leadership, STEM, and many other valuable lessons.
While Jack has identified challenges, his desire for success is greater. His commitment and strong work ethic surpass that of his peers. Academic and professional success continues to require exceptional effort and focus. With a strong support team, adaptive technology like speech-to-text software, his power wheelchair for mobility, and support from Insights Consulting, Jack recently graduated, Cum Laude with an Associates' Degree in Information Technology Support from Ivy
Tech. Additionally, he also went on to receive two CompTIA Computer Certifications, served as an intern at Eskenazi Hospital's information technology Support Services Desk for two consecutive years, and will soon start as an intern with BraunAbility. Jack's long-term goal is to secure a full-time job in technology support or cybersecurity Jack has taught me to believe in myself as other people do. I, like many others, struggle with self-confidence. I've had many conversations with Jack about anxiety/social pressure, and we have agreed to focus on ourselves instead of others' perceptions of us.
In the three years that I have known Jack, I have noticed that his self-confidence has grown considerably. He is not afraid to speak up to his coach at our gym when he feels uncomfortable. He is not afraid to speak up to me when I suggest an
extracurricular activity that he's not interested in. He is now an IT graduate, and he deserves all the praise in the world for what he's been able to work through. I see his humor and personality blossom when we're together, which leads me to believe that Insights has impacted him in an outstanding, everlasting fashion.